Karate Isn't Just For Kids! Get An Awesome Workout & Learn Something New Through Our Teen and Adult Karate Classes!
Out Teen and Adult Karate program will give you access to total-body workouts, real-world self-defense skills, and help you learn to think strategically during dangerous situations. By teaching our students how to apply a knowledge of pressure points and quick strikes, Burch's Karate can prepare you for any situation.
But more than that, we offer individuals from across the North Phoenix area the opportunity to connect with an incredibly passionate community, build robust fitness, discover new heights of confidence, and learn the kind of focus and self-discipline that will help them improve performance in work, at school, and throughout all areas of life.
Just fill out the short form on your screen to learn more!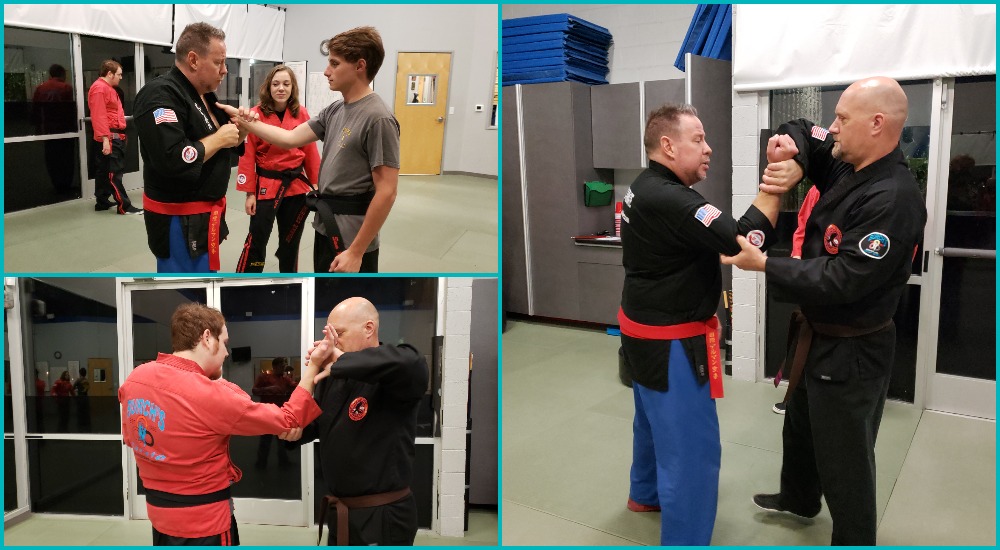 How Can Our Teen and Adult Karate Classes Benefit You?
From creating better fitness to building a positive can-do attitude and connecting you with members of our community, Burch's Karate can bring a wealth of knowledge and benefits to your life. Our members come to us from across North Phoenix and Scottsdale seeking to learn self-defense skills, get a great workout, and have fun engaging with a high-energy new activity. You'll become more confident, disciplined, and focused. You'll boost your overall fitness and athleticism. You'll get the opportunity to train with world-class instructors who have decades of martial arts experience.
It's all right here at Burch's Karate! If you're tired of your boring big box gym routine and looking for something new, or if you're bringing your belt to your first class with you, we'll help put you on the path to becoming Black Belt strong!
Join us for Karate classes that will:
Help you create a strong sense of confidence, discipline, & focus
Teach you practical self-defense for any situation
Give you access to inspiring mentors & an engaged community
Burn tons of calories & help you build lean muscle tone
Sign Up For Our Teen and Adult Karate Program in North Phoenix Today!
Regardless of your age, experience, or fitness level, join us for our Teen and Adult Karate classes and take on an exciting new fitness routine! Learn how to protect yourself and your loved ones, meet new members of our North Phoenix community, and train with the very best. You'll see results in no time. The first step on your journey is here at Burch's Karate.
Just fill out the short form on your screen to get started!