Our Kids Karate Classes Will Set Your Child Up For Success!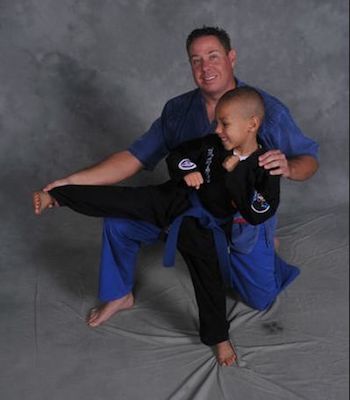 At Burch's Karate, we believe in using positive reinforcement and encouragement to build up our student's confidence, teach them discipline, and help them understand the value of community... all in a fun, high-energy, and supportive environment!
Our Kids Karate classes offer instrucors with decades of experience, optional competition training, practical self-defense skills, andreal personal growth. Our students engage with a S.T.A.R Character Developmental Education program, keep active, and truly learn to give back to our community here in Phoenix. Karate has so much to offer students of any age... starting as young as five years old, you can enroll in your first class and see for yourself how we're helping kids discover the life changing power of the martial arts!
Just fill out the short form on your screen to learn more!
Kids Karate Classes Offer A Wealth Of Benefits
Our program has helped hundreds of students from North Phoenix, Scottsdale, and beyond discover the heightened self-confidence, discipline, and respect that comes with martial arts training. When your child comes to class and connects with new friends and mentors at Burch's Karate, they build teamwork and leadership skills. When they push themselves to master a new technique, they learn focus and a strong work ethic. You'll see the results of our Kids Karate classes at home, at school, and throughout your child's life.
See for yourself how Kids Karate classes can help your child:
Build unwavering confidence & self-esteem
Enhance their focus & discipline
Connect with new friends, mentors, & their community
Learn important teamwork & leadership skills
Our S.T.A.R. Developmental Character Education Program
In addition to all the standard benefits of traditional karate training, Burch's Karate is proud to offer a program that genuinely helps students learn to give back to their community. Every month students are introduced to a new theme and "Home Work" that goes along with the theme. November's theme is to be Thankful. Imagine your child recognizing everything and everyone they should be thankful for and acknowledging that with others.
For their efforts students will earn special awards and recognition in the dojo. Here at Burch's Karate we are not just punching and kicking, or an extended PE class. We are building character values and life skills. We want all of our future Black Belts doing things today that will positively impact everyone they come in contact with.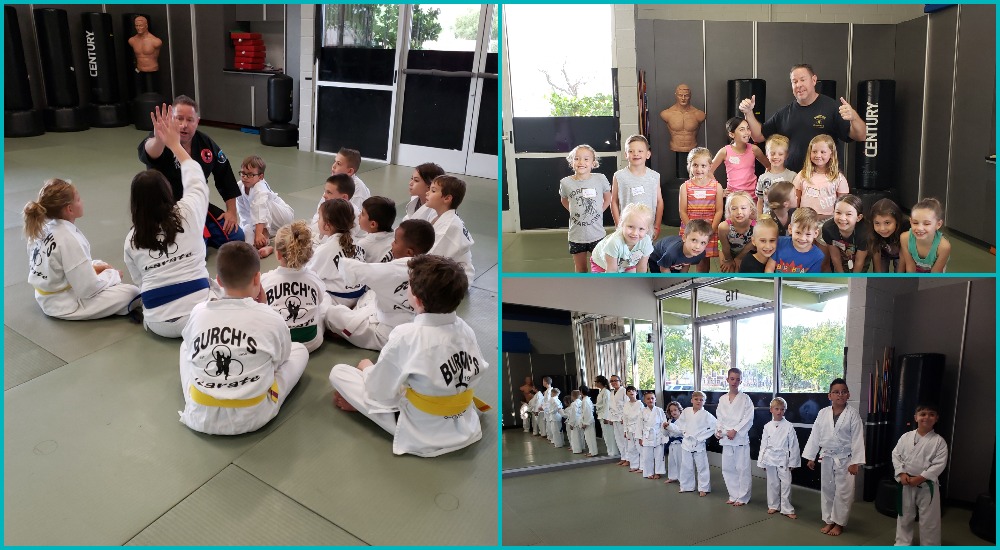 Karate Classes Do More Than Just Uplift Children
They also introduce them to lifelong habits of physical fitness, build strength and flexbility, and help develop gross motor skills for younger students! Our goal at Burch's Karate is to give your child all the tools they need to find lasting success -- physically, mentally, and spiritually. Our Kids Karate program is a great substitute for regular team sports, and kids martial arts are proven to offer transferable skills that will help both throughout life and improve performance in traditional sports. Come see us in North Phoenix and see for yoruself the transformational effect we've had on our students!
Join us in North Phoenix for Kids Karate that will:
Improve your child's strength & dexterity
Offer better hand-eye coordination & body control
Enhance balance & teach practical self-defense
Develop gross motor skills for all ages
Get Started With The Original Kids Karate Program in North Phoenix!
There's a reason Burch's Karate has had the good fortune to serve our North Phoenix and Scottsdale communities since 1986. It's because our students genuinely benefit from training with us, and with decades of experience and Kids Karate classes that focus on building important life skills as well as physical fitness, we're your one-stop-shop for creating a happier, healthier life for your child.
Just fill out the short form on your screen to get started today!