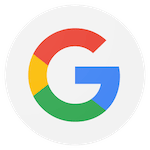 Terrific dojo that focuses on karate, discipline and respect — all while having fun.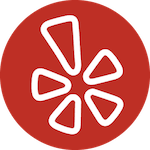 Karate Bill is an excellent teacher for all ages. He has a true passion for teaching, his students, and his family. Bill teaches leadership and discipline in a loving fun way. My son Ethan and I would recommend this dojo. Sensei Matt the assistant instructor is very patient and also great with the students and recently became an Eagle Scout. We especially enjoy the fun activities at the dojo like Black Friday camp. Thanks for everything Bill. Keep up the good work.

As a teacher and a parent, Burch's Karate is by far, the BEST Karate Studio for my son. He has been attending for three years and we couldn't be happier. He has excelled significantly since coming to the Dojo and now is an advanced second brown belt. Sensei Burch is amazing with his students. He shows compassion yet teaches respect. He has a great sense of humor with the students and loves what he does. His passion is contagious and as a result my son's highlight is going to the Dojo as often as possible. As a parent, I appreciate Tammy and Bill Burch as they are respectful of our time and make the experience as fun and laid back for us as they do for their students. I haven't seen him happier and wouldn't take him anywhere else.

Burch's Karate has played a very inspirational part in my, and my son's, life. You taught us that being ourselves is easy and does not have to be proven to anyone. You have taught us self esteem, self confidence, but maybe most importantly, self discipline and a deeper meaning of what respect to others really means. I would like to tell you that you both have a lot going for you and are of the most excellent quality of people I have met! We have better quality lives and we owe it to both of you!