A LOT of things are happening, things are changing daily and we REALLY appreciate everyone's kind words, support, and patience. This has been a rough road for all of us and we will come out on top at the end. As long as we do it together!
In accordance with CDC guidelines, the state recommendation, the end of school, virtual graduations (our son is graduating high school-he DID it!) and Memorial Day, we have decided to begin stage 1 of opening the dojo on Monday, June 1.
This will be a GRADUAL opening where, as of right now, we can only have a limit of 10-12 students per class. Due to that situation, we will have to begin with students attending class AT THE DOJO 1 day a week for a 30 minute class. We will have 15 minute breaks between each class to disinfect equipment, and touched surfaces, as well as the bathroom.
Parents/students will be sent a SIGN UP GENIUS to register for their child to attend their ONE day a week EVERY week until we are able to go back to our regular class schedule.
Our survey results were about 40% were comfortable attending in person classes, so we added enough class times to cover those students. If, by any chance, those times fill up, we will add more times.
***SIGN UP GENIUS FOR IN-PERSON CLASS TIMES WILL BE SENT LATER THIS WEEK***
Classes will be CURRICULUM classes for now. Program and weapons classes will continue to be through Virtual Dojo.
We will continue our Virtual Dojo training daily where students can attend unlimited classes.
If you are not comfortable with attending in-person classes yet, you may still continue Virtual Training.
There will be no hang-outs for the next two weeks as we will be working hard to get the dojo ready for re-opening. We will be closing the lobby off to parents during this stage of re-opening. However, we are excited to announce we have installed 4 cameras in the dojo...parents will be able to watch classes from their smart devices in the safety of their car!!
We have ordered some cloth "ninja" face masks if anyone is interested...we only ordered a small supply, so let us know asap if you would like one. They are $10+tax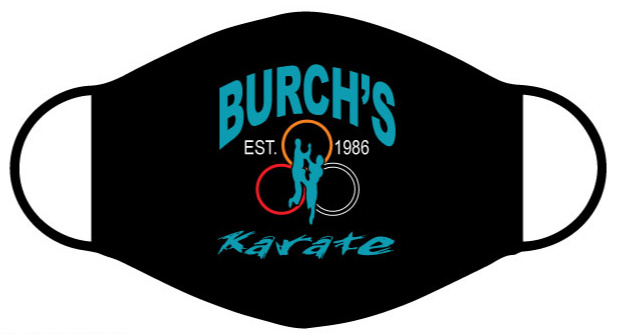 The chart below are guidelines for how and what to expect when you come back.
SUMMER CAMPS
As of right now...we will be having our summer camps as scheduled. This week, I will check with our vendors for the game truck and inflatable slip and slide to make sure we are ok with them.
Due to the current event, we will be offering the same discount for Summer Camp that we did earlier in the year.
June 15-19-IDojo (9:00 AM-1:00 PM) Includes "on-site" field trip of video game truck
July 13-17-Hollywood Dojo (9:00 AM-1:00 PM) Includes "on-site" field trip of HUGE inflatable slip-n-slide.
Cost is $180 for one camp or $340 for both camps
Karate classes, board breaking, weapons training, along with themes will be in both camps
Click below for more information or to register for camp